IFA database
How are product data transferred from the supplier to the data recipients?
IFA GmbH, as neutral and central service organisation for standardised and quality assured information, offers its services to the different participants within the healthcare market.
The following diagram shows the flow of data from first publication into the IFA database to the usage of data recipients' IT systems.

For more detailed information on the flow of data and IFA GmbH's tasks, please refer to the following document IFA Database and IFA Information Services.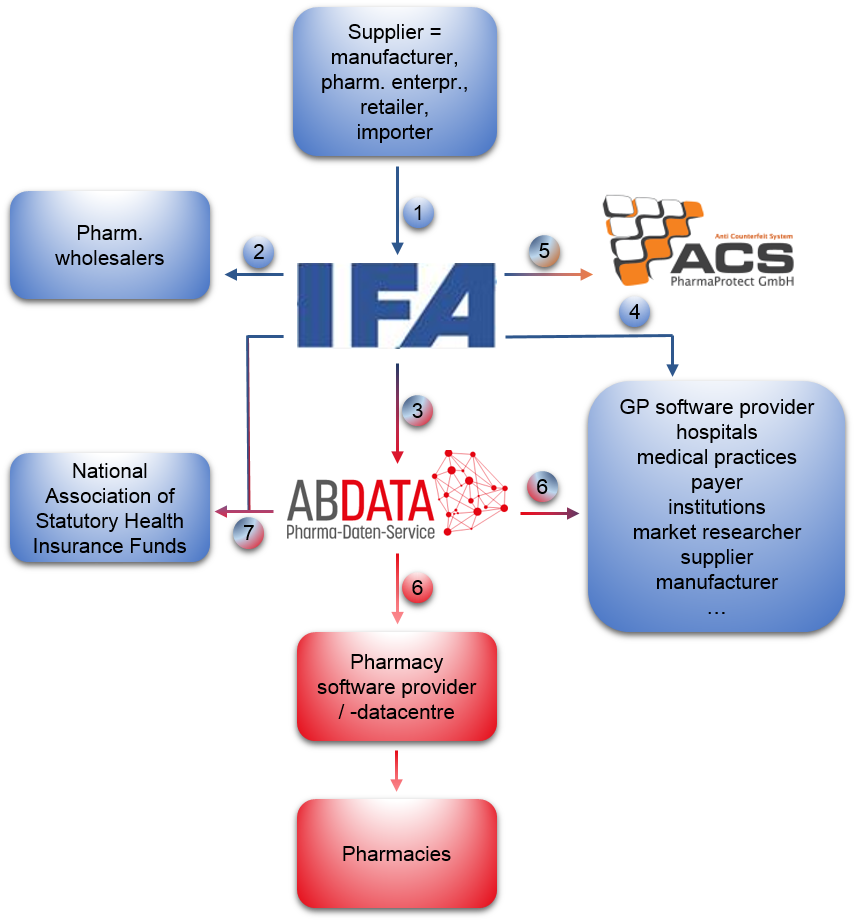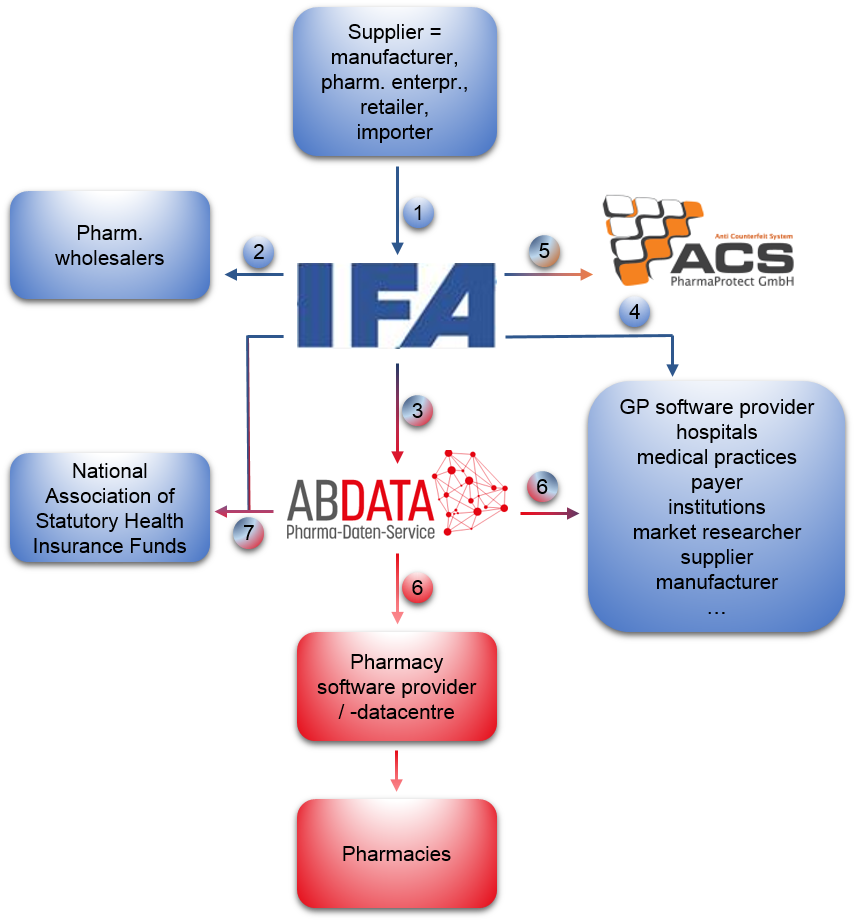 Accepting, assessing and gathering of suppliers' notifications to IFA's Datatbase
Transmitting of IFA's Information Services to pharmaceutical wholesalers
Transmitting to ABDATA Pharma-Daten-Service within co-operation with IFA
Transmitting to other data recipients (i. a. doctors' software providers)
Transmitting to ACS PharmaProtect GmbH for implementing the FMD
Addition of IFA's Information Services by ABDATA Pharma-Daten-Service and transmitting to pharmacy software providers and datacentres as well as eligible data recipients, especially for data usage within pharmacies and doctors' practices
Joint transmission of product inventory to GKV-Spitzenverband by IFA and ABDATA Pharma-Daten-Service; on behalf of affected manufacturer associations in combination with notification obligations according to frame agreement § 131 SGB V