From the PZN to PPN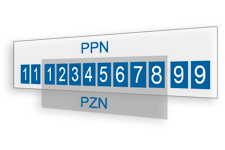 For verification in terms of the EU Directive, a European-wide, unique product number is needed. To meet this requirement, the Pharmacy Product Number (PPN) was created:
The PZN can be converted by simple algorithms into the PPN and vice versa. Database changes are therefore not required.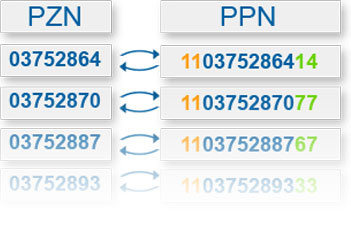 The PPN was assigned by ISO / IEC 15418/ANSI MH10.8.2 the globally unique data identifier "9N".

IFA information services provide the PPN as an attribute of the PZN.